Revision of Simple Regression
Bell, David (2008) Revision of Simple Regression. In: Master Class 2 on Panel Data Analysis, 2008-04-30, Unversity of Stirling.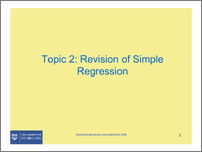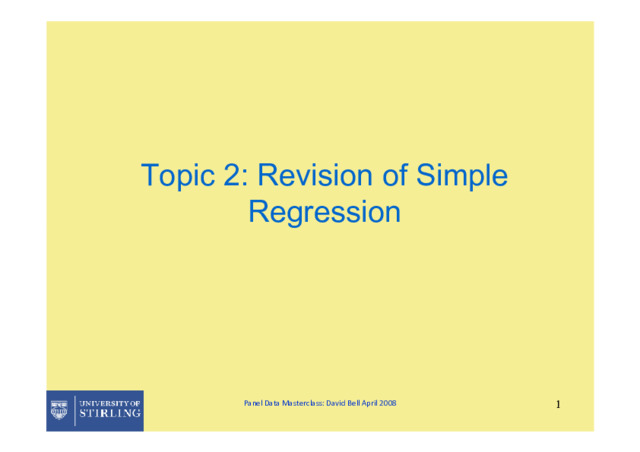 Preview
PDF




Simple_Regression_Revision.pdf


Download (227kB) | Preview
Abstract
Quick revision for simple regression: there are causal relationships which influence the interaction between actors in society and in the economy. These relationships are not exact. They are not predictable in the way that, say, the force of gravity is predictable. One reason that they are not exact, is that we observe only a limited selection of the influences that affect behaviour. The investigator is only able to observe a sample from the population, He/she uses the sample to make inferences about the underlying population.
Actions (login required)