Fitting a Two-Level Model in MLwiN
Jones, Kelvyn (2008) Fitting a Two-Level Model in MLwiN. In: Master Class 3 The Contribution of Multilevel Modelling, 2008-11-26, Unversity of Stirling.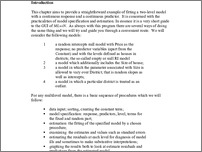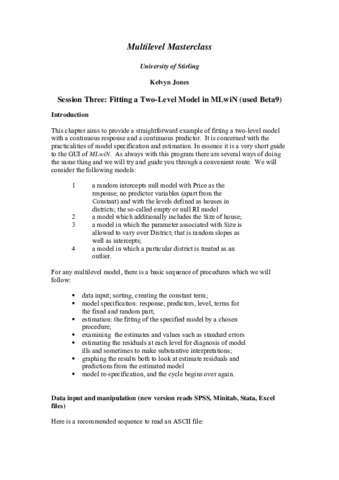 Preview
PDF




practical_sessions_3_5.pdf


Download (1MB) | Preview
Abstract
This chapter aims to provide a straightforward example of fitting a two-level model with a continuous response and a continuous predictor. It is concerned with the practicalities of model specification and estimation. In essence it is a very short guide to the GUI of MLwiN. As always with this program there are several ways of doing the same thing and we will try and guide you through a convenient route.
Actions (login required)