Introduction to Qualitative Modelling
Olsen, Wendy (2004) Introduction to Qualitative Modelling. In: Focusing on the Case Workshop Series, 2004-12-31, Online.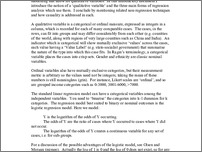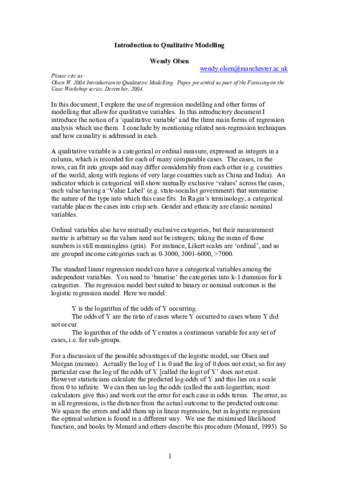 Preview
PDF




IntroToQualModelling.pdf


Download (117kB) | Preview
Abstract
In this document, I explore the use of regression modelling and other forms of modelling that allow for qualitative variables. In this introductory document I introduce the notion of a 'qualitative variable' and the three main forms of regression analysis which use them. I conclude by mentioning related non-regression techniques and how causality is addressed in each.
Actions (login required)