Bellingcat's Yemen Project
Waters, Nick (2022) Bellingcat's Yemen Project. Other. National Centre for Research Methods.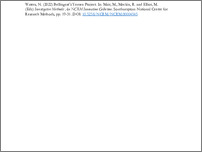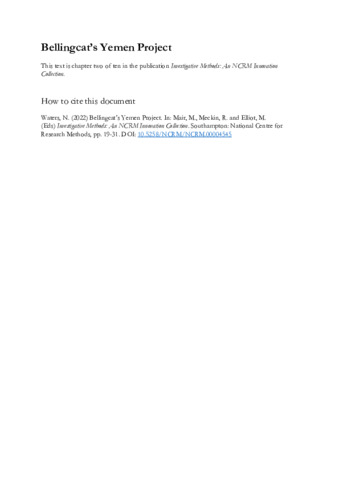 Preview
Text




Bellingcat's Yemen Project.pdf


Available under License Creative Commons Attribution.
Download (941kB) | Preview
Abstract
In this contribution, Waters outlines Bellingcat's use of Open Source Investigations to lift the veil on the abuse of power in the conflict in Yemen. Bellingcat's Yemen Project aimed not only to unearth evidence of incidents, but also to increase the quantity and quality of verifiable data being recorded in connection with the conflict. Waters delineates how this information was used in an effort to hold UK arms companies to account for the sale of weapons to Saudi Arabia for use in the conflict, as well as in a conceptual legal setting to test the admissibility of this kind of information as evidence in the courts of England and Wales.
Actions (login required)