Investigative Methods: An NCRM Innovation Collection
Mair, Michael and Meckin, Robert and Elliot, Mark (2022) Investigative Methods: An NCRM Innovation Collection. Other. National Centre for Research Methods.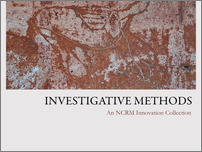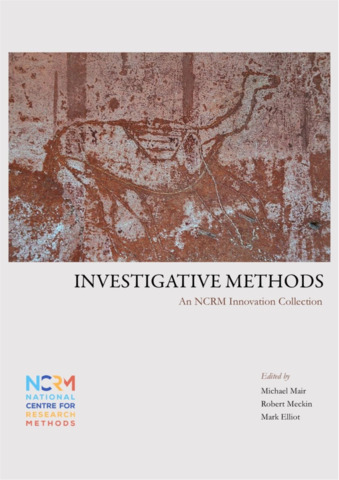 Preview
Text




Investigative Methods - An NCRM Innovation Collection.pdf


Available under License Creative Commons Attribution.
Download (4MB) | Preview
Abstract
This Innovation Collection on investigative methods brings together investigators working in different domains, sectors, and on different topics of interest to help capture the breadth, scope and relevance of investigative practices over 10 substantive chapters. Each of the papers presents a different investigative method or set of methods and, through case studies, attempts to demonstrate their value.
All the contributions, in different ways and for different purposes, seek to reconstruct acts, events, practices, biographies and/or milieux, to which the researchers in question lack direct access, but which they want to reconstruct via the traces those phenomena leave behind, traces themselves often produced as part of the phenomena under investigation. These include reports of methods used in investigations on:
- The use of force by state actors, including into police violence, military decisions to attack civilians, the provenance of munitions used to attack civilians, and the use and abuse of tear gas;
- Networks of far-right discourse, and its links to criminal attacks and state-leveraged misinformation campaigns;
- Archives to establish the penal biographies of convicts and the historical practices of democratic petitioning;
- Corporate structures and processes that enable tax avoidance and an avoidance of legal responsibilities to workers and the environment.
A working principle of the collection is that investigative methods may be considered, alongside creative, qualitative, quantitative, digital, participatory and mixed methods, a distinct yet complementary style of research.
Actions (login required)