Administrative data as a research resource: a selected audit
Jones, Paul and Elias, Peter (2006) Administrative data as a research resource: a selected audit. Other. ESRC National Centre for Research Methods. (Unpublished)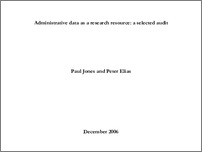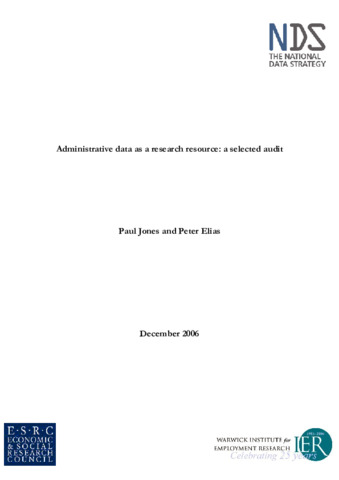 Preview
Text




Admin Data selected audit Dec06.pdf


Download (721kB) | Preview
Abstract
The term 'administrative data' describes information which arises via the operation of a
transaction, registration or as a record of service delivery. Such data relates specifically to
the administration of a system or process and are not primarily generated as research
resources. While administrative data are not necessarily the preserve of government, most
government departments keep records of the variety of services they deliver and the
processes they register in considerable detail, often storing this information as electronic
records that relate to individuals and/or organisations and summarising these data for
statistical purposes.
Actions (login required)