Phase 1 Report: Evaluating the impact of NCRM Training and Capacity Building Activities
Wiles, Rose (2007) Phase 1 Report: Evaluating the impact of NCRM Training and Capacity Building Activities. Project Report. N/A. (Unpublished)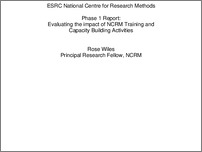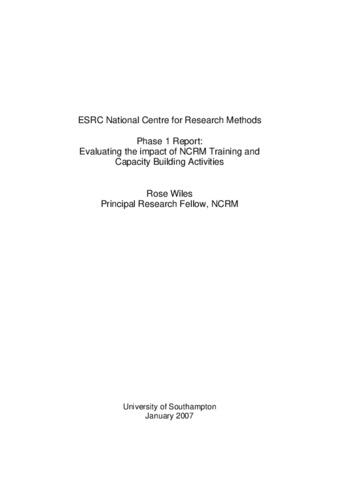 Preview
Text




Report on qualitative study for website.pdf


Download (66kB) | Preview
Abstract
The core aim of the NCRM is to improve the range and quality of research
methods used by the social science community. One of the key means of
achieving this is through the Centre's training and capacity building
programme. The Centre (comprising Hub and Nodes) runs an annual
programme of training, development and awareness raising events. Each
year the Hub and Nodes propose a programme of events drawing on the
needs identified within their communities and via training needs assessments.
The final programme is then agreed at an annual meeting In May each year.
The programme is publicised via the NCRM website and training database as
well as through other Centre networks.
Actions (login required)