Assessing the impact of NCRM's Training and Capacity Building Activities 2009-2011
Moley, Sean and Wiles, Rose (2011) Assessing the impact of NCRM's Training and Capacity Building Activities 2009-2011. Technical Report. NCRM. (Unpublished)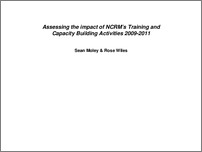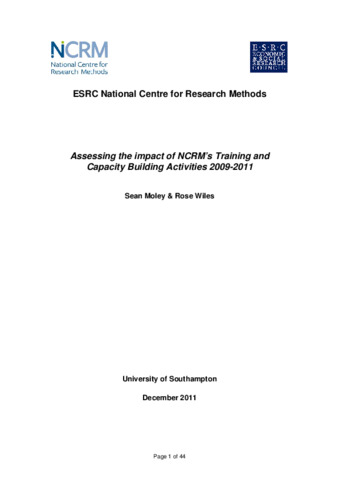 Preview
PDF (The Main Report)




NCRM_Impact_Report_2009-2011.pdf

- Accepted Version
Download (148kB) | Preview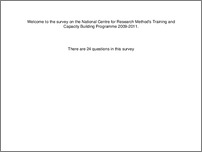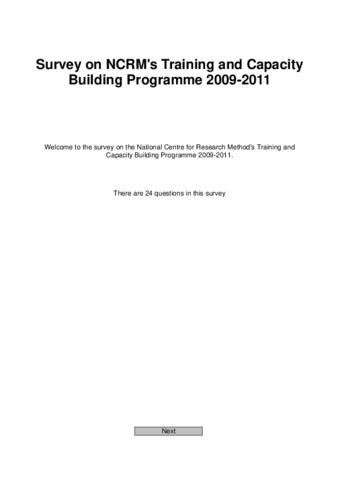 Preview
PDF (Appendix 1 - The Main Survey)




NCRM_Impact_Report_2009-2011_Appendix_1_The_Main_Survey.pdf


Download (52kB) | Preview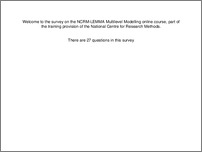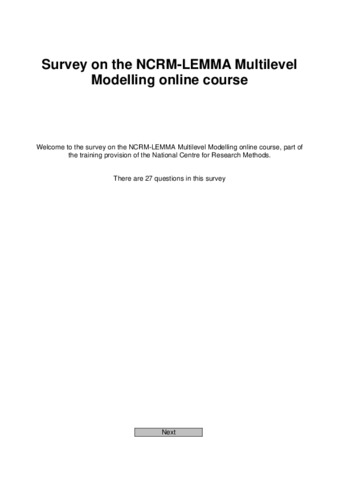 Preview
PDF (Appendix 2 - The Survey of LEMMA On-line Training)




NCRM_Impact_Report_2009-2011_Appendix_2_The_LEMMA_Survey.pdf


Download (51kB) | Preview
Abstract
Between April 2009 and March 2011 the National Centre for Research Methods (NCRM) delivered 124 short course training events, along with an online training course in multilevel modelling developed by NCRM's LEMMA node. A total of 2,773 people registered for the training events while 883 registered for the online course.
The survey sought to establish why they registered, what benefits they felt they obtained, the use they made of what they learned and whether they felt better able to do research as a result. A small sample of those who attended training events were asked to participate in follow-up telephone interviews that examined in more depth the use they had made of the training.
The most common reasons given for attending NCRM events were a) to learn about developments in a particular area of research methods, b) to find out about a particular research method and how it might be used in future research and c) to learn methods necessary to conduct a specific research task. Those using the online training were less likely to offer 'learning about developments in the area' as a reason, but were more likely to suggest learning methods to conduct a specific research task.
More than 95% of respondents said they had benefited from the training, mostly through a) having opportunities for clarification and reflection, b) increased knowledge about research methods, and c) through the provision of useful references and other resources. The chance for engagement with course tutors or event leaders was also seen as a key benefit, and among users of the LEMMA online course an increased ability to do research was particularly valued.
Actions (login required)